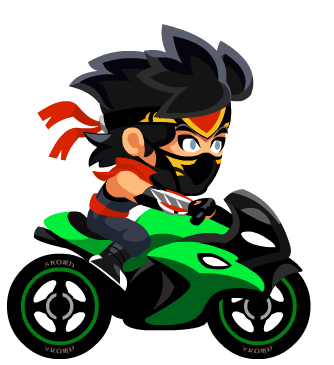 Brain it on the bike! Kromn
A downloadable game for Android
Draw & Drive !
Fascinatingly challenging bike physics puzzles for your brain!

The goal of the game is very simple – Draw a path with your finger and drive your sport bike with your favorite character 'Kromn' to the destination.

* 70+ brain busting exciting levels, and more coming soon.
* Drive different Bikes for free on different level packs.
* Multiple ways to solve each puzzle, can you find the best path?
* Perform realistic stunts with breathtaking bike physics..


All the levels can be unlocked for free by earning completing previous levels.

If you like this game, please rate it and leave a comment. As an indie developer your support is greatly appreciated for us. Thank you for your help! If you don't like something in the game, please email me at yogeshron@gmail.com and tell me why. We want to hear your feedback and comments so we can continue to make this game better.

Facebook page - https://www.facebook.com/brainitonthebikekromn/
Show how clever you are.
Enjoy!
Install instructions
1 - Download the file (APK format)
2 - Copy it to your mobile storage space or download directly on your android mobile phones and tabs.
3 - Install
4- Play :)
only 20 mb.
Show how clever you are :) Enjoy!
Download
Download
BrainitOnTheBike V.1.2 B.3 .apk
20 MB
Also available on